ON THE COVER OF FAMILY LIVING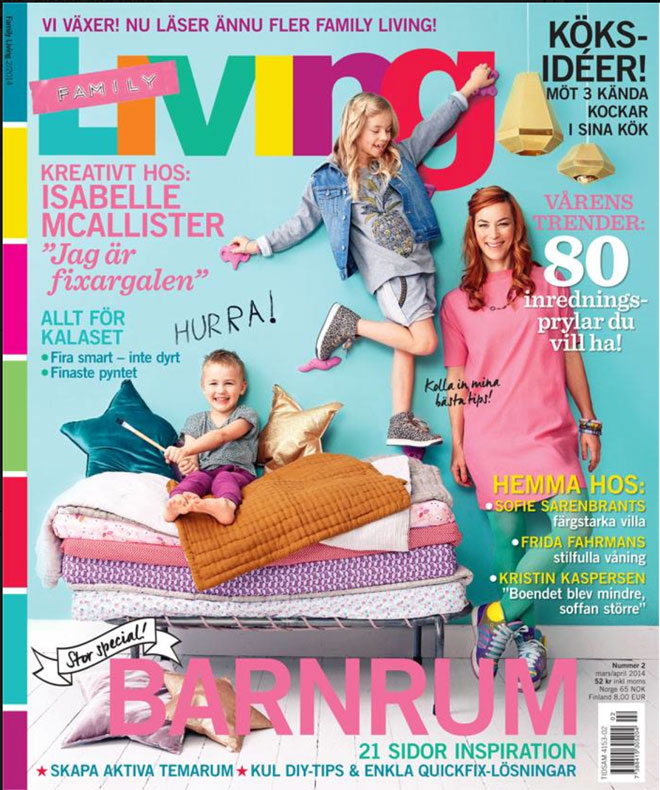 This month we're on the cover of Family Living! We got great support from them now for the book – they are showing pages from the book and also pieces of my home. Thanks team Family Living! We did the shoot on a cloudy grey day in December last year.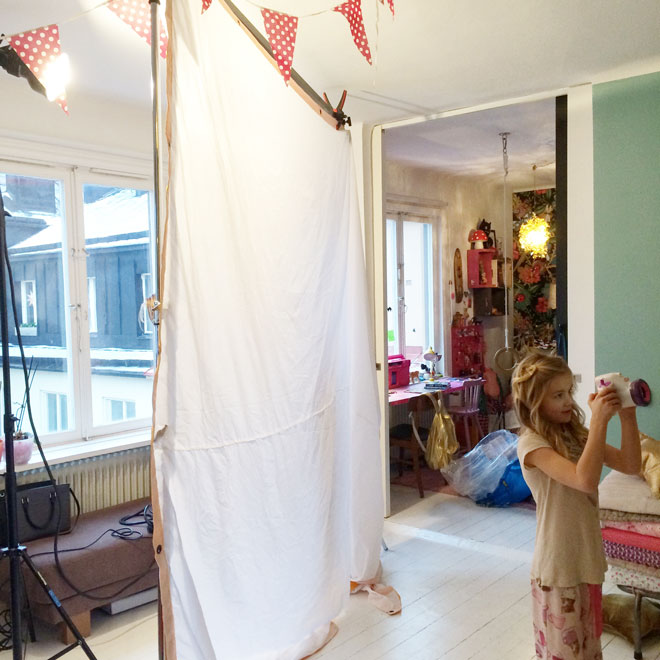 The cover is actually shot against my favorite and only good wall at home. Our books cover is also made against that wall. My home is very used to be turned upside down for all different kinds of jobs.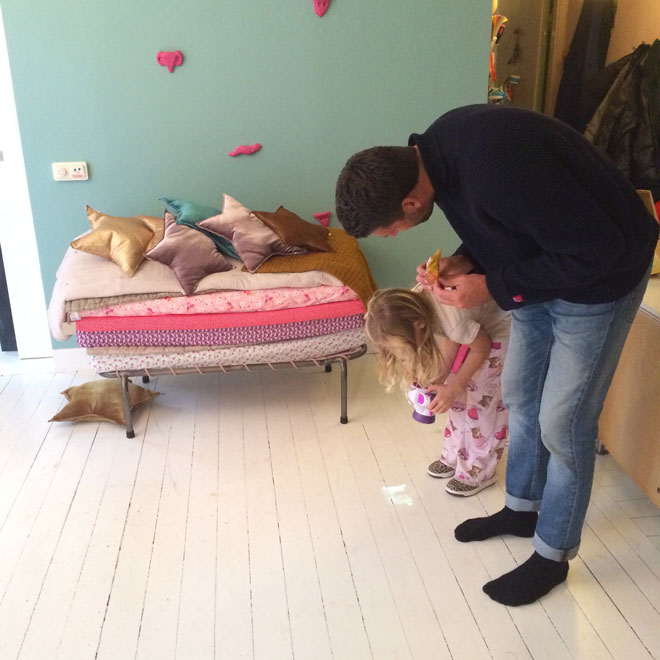 This is Della and the photographer Karl Nordlund – check his portfolio here. She showing her camera to him.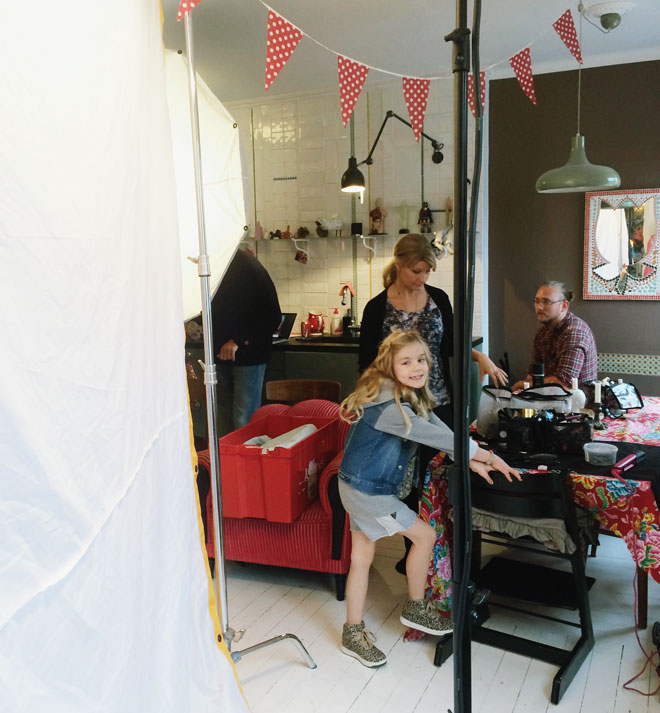 Della is waiting for her turn. I totally forgot to take more behind the scenes photo's. But at least you can see some.
Here's part of the sofa in our bed. And more kids waiting.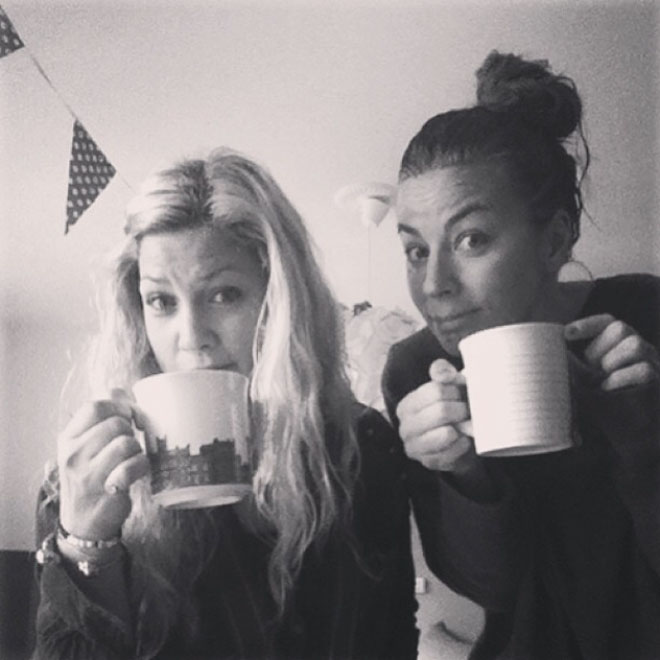 Moa Samuelsson and me. Moa did the interview and organized the whole shabaam! Greatness! She also comes out with a book soon Hej Kreativa Hem with Christina Breeze Le Guleaff – it looks great!
xxx
Isabelle