IITTALA COMBINABILITY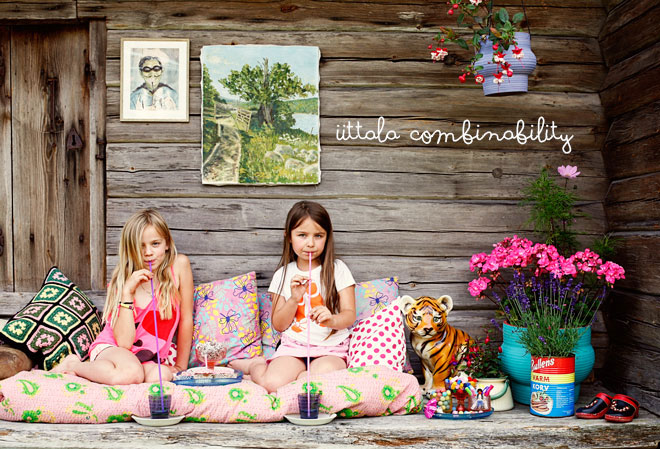 July 2014
I was asked by Iittala to combine their products on my own therms. So we did a little party here at the cabin with the kids. I remembered when me and my friends where leaving home as teenagers at that time – the freedom and owning Ittalas Kaj Franck glasses was somehow the key to success. I always had a crush on the bowls on a little foot so I was happy they came along to this shoot.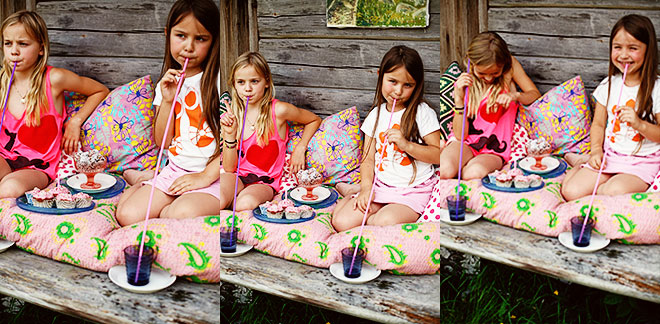 My daughter Della and her friend Leyla was as you can tell, happy with this theme.
Just as we made these Chocolate balls – my Editor for Rum För kidsen send me an image of him making chocolate balls that I had to try. Yes we are crazy about these sweets. Also try Heidis best recipe.
Aino Alto tumblers and a white plate called Teema. The long straws I got from Jenny. She probably bought them at some Tiger Store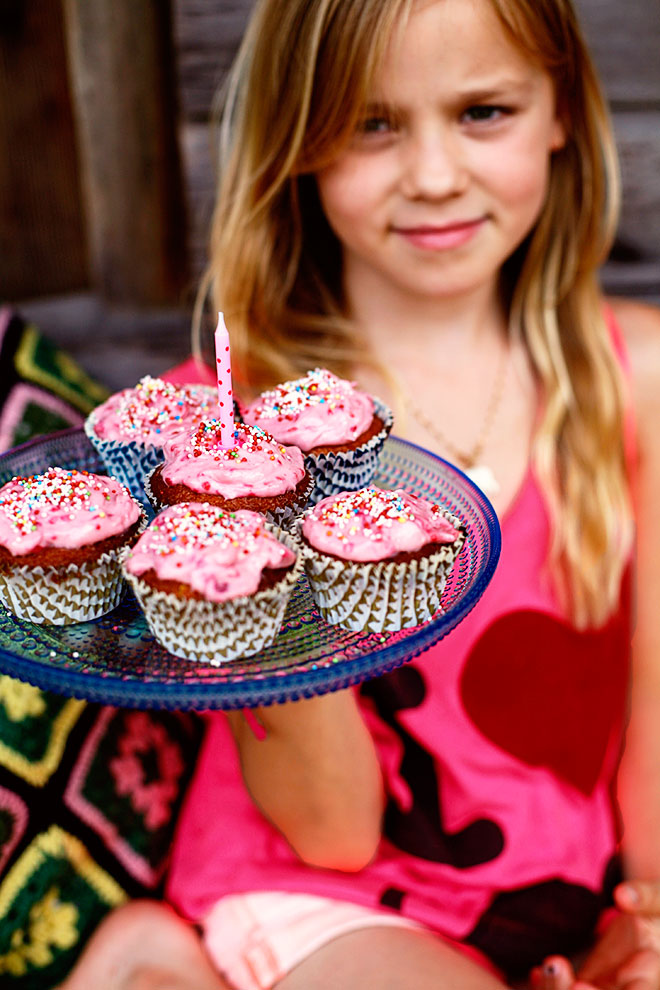 Della with a blue glass plate and raspberry cupcakes. Yum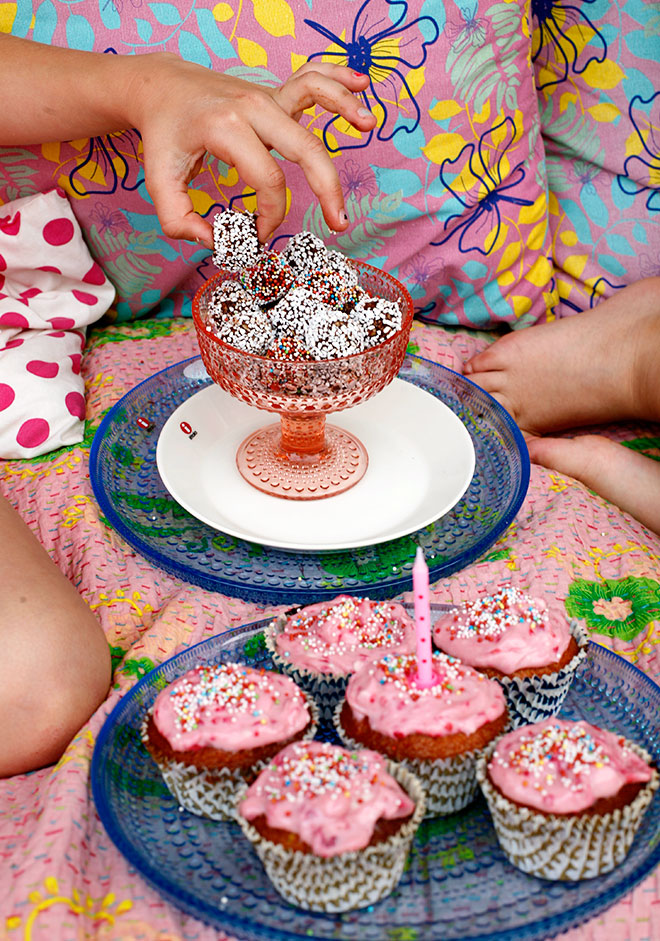 I like the way you can see the fabric through the glass plates – it gives somehow an extra dimension.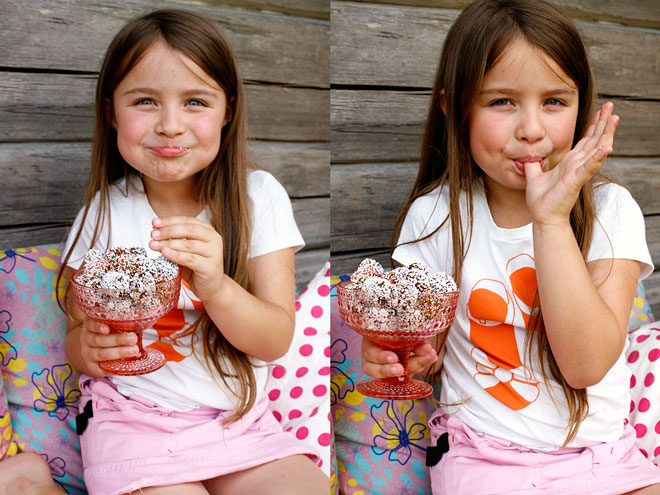 Go shortie it's your birthday. Today Leyla turns 8 years (for reals)! Congratulations!
The little brother kept on sneaking into the shot. All the sweets where too much to resist.
While I was preparing everything the kids started to play with the products. I just got these boxes delivered without knowing what was in. I love the mix of these dinnerware and bowls with the toys and pens and such nonsense. The candleholder now serves as a mighty fine pen holder. It will Look great on Dellas desk as well.
'Combinability' is a concept that summarizes Iittala's design philosophy. Iittala says: "At Iittala we want the object to be distinctive, biocompatible and multifunctional. We want to whoever holds an Iittala product in their hand to be able to create their own personal expression. We want to offer endless possibilities for combining the size, color, memories and occasions. It is up to each individual to create their own Iittala Story."
This post is brought to you by Iittala but with Isabelles words and making.
xx
Isabelle
Photo's and styling by Isabelle McAllister