EXHIBITION AT SCANDIC MALMENS SVARTA LÅDA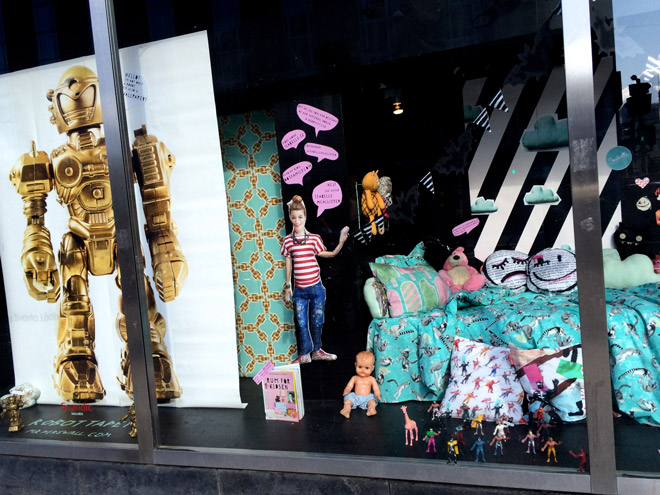 This month – September 2014  I've got the opportunity to show the stuff I've made this year at Hotel Scandic Malmen in central Stockholm. It's fun to see all the things together. Here I go around not really seeing the obvious a red tread in what I do but apparently they all mix and match.
The Black box or Svarta lådan in Swedish is a great concept by Mr trend-forecaster himself – Stefan Nilsson and his Designgalleriet. Showing young (thanks for being among there) designers and their work. The window is at one of the busiest corners in Stockholm and I'm told 200 000 persons passes here every week.
I also put myself as a pillow in the window.. and the bed textiles I made for Ellos.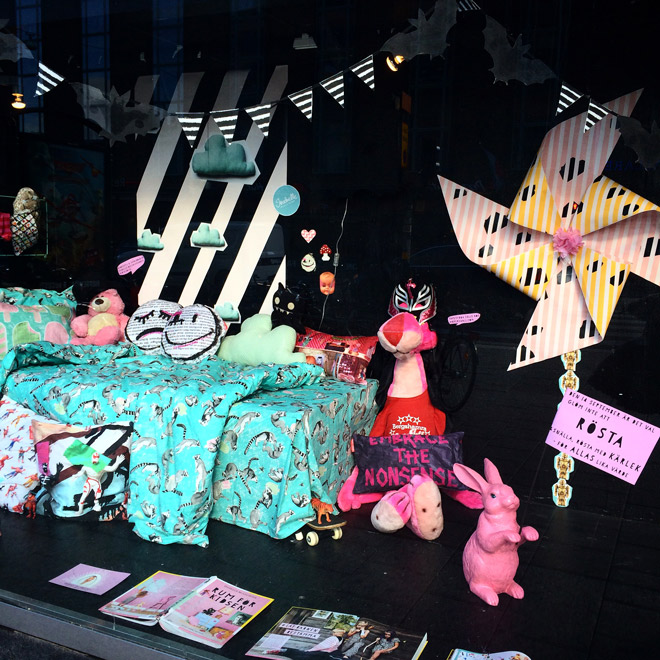 Yeah you know it by now. Minimalistic is not my thing. I made large pin wheels with my wallpapers for MrPerswall.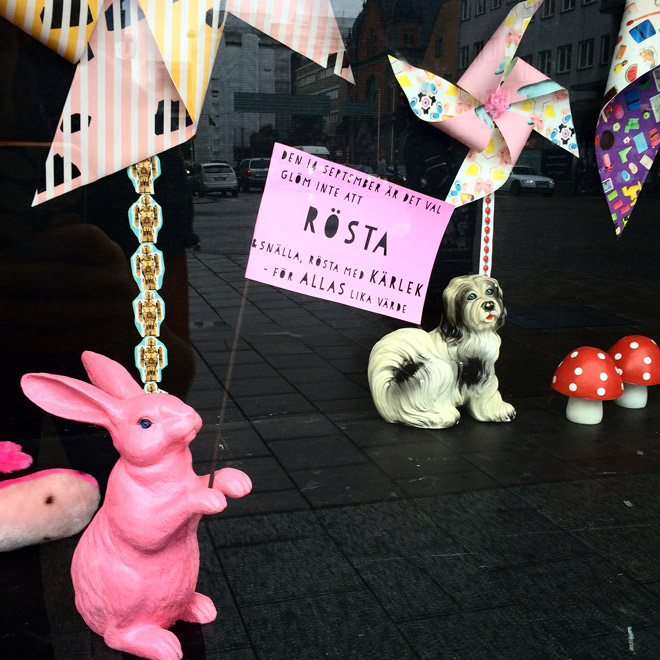 Also September 14th it's election time in Sweden and I had to do something. So this rabbit is telling people to vote – It's scary how many people just don't give a crap. Democracy being such a fantastic thing to be part of and be proud of. I wanted to put Jenny in the window with her laser anti Nazi eyes. I do hope people will vote with love instead of anger, hate or fear.
Three good things in Swedish to read:
1. Invandrare etalar mer till samhället än de får tillbaka
2. Nej, tiggarna styrs inte av kriminella ligor
3. Hannapees fantastiska inlägg om medmänsklighet och fattigdom.
Got the thumbs up from my daughter. – Thanks luv!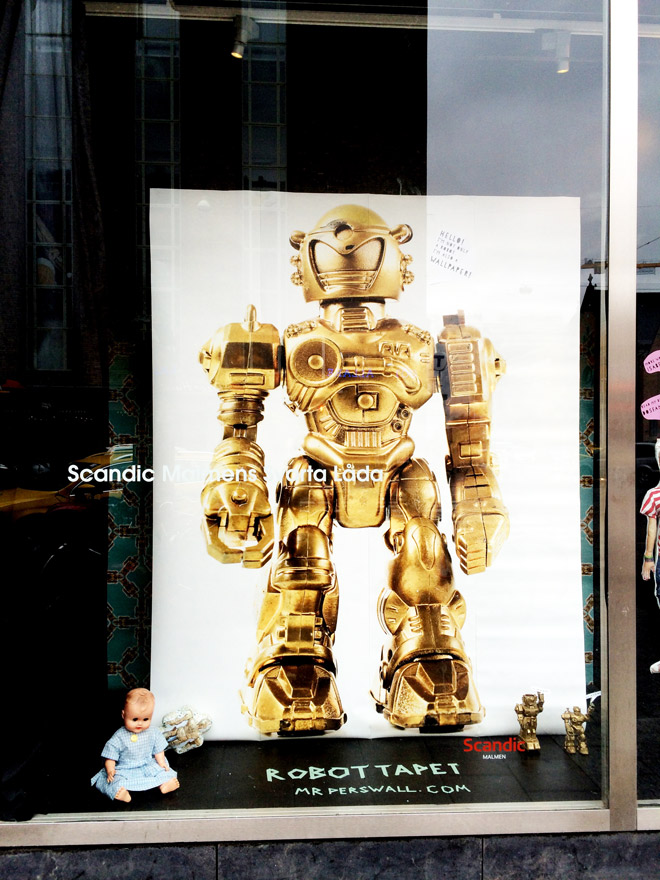 Robusto the wallpaper had to be part of the exhibition as well.
Check out this window until end of September 2014.
at
Scandic Malmen
Götgatan 49-51
Subway stop Medborgarplatsen just by the entrance at Götgatan/Folkungagatan.
xxx
Isabelle