ADVENT CALENDAR DIY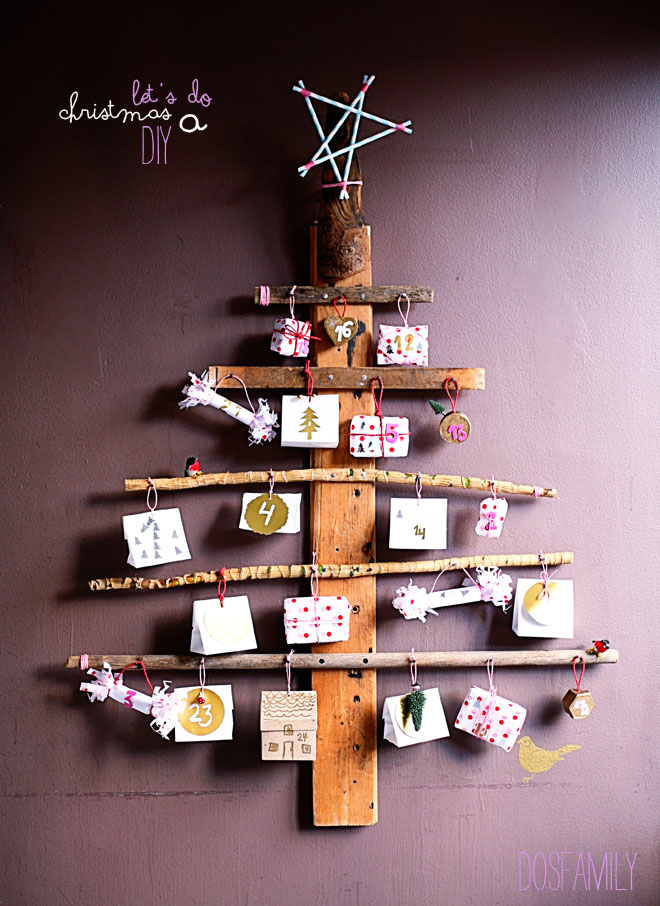 In a week it's December 1st and it's calendar time again. Personally I never had the time or made the effort to make an own calendar but this year I made this one and showed it on a morning Tv show called Nyhetsmorgon on TV4 here in Sweden. Now the kids have seen it on TV so I have to do it at home. I'm jsut cursing since I schould have been smart and wrapped real stuff for the show so I won't have to do it again. Well you live and you learn!
It's really a easy DIY and a fun one.
First: I simply took any type of wood that I could find. I used a piece of an old chair, some wood my father found in a dumpster and some pieces of an old plant. Then I cut it at different lengths and nail them to a base- kind of pole. If you don't like the driftwood feel to it. You can just buy new laths or stips and then paint it.
I find that you can mix different kind of parcels but I sticked to a base of white and gold and then a couple of details of red and pink. If you stick to a couple of colors you can go crazy with different styles without it going nuts. If you buy boxes you can probably use them more than one year. I also bought small white paper bags – also an easy way to wrap the gifts. And yes about the gifts. Just put small stuff, candy, toys from fleamarkets, small books, pens, socks and maybe a whoppee cushion. And I just put some small nails as hooks.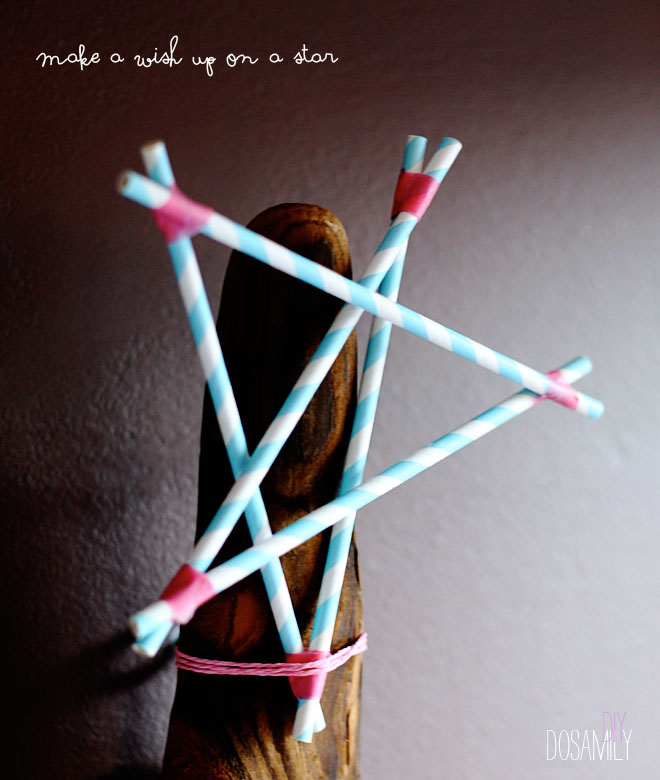 I crowned the tree with a star made out of paper straws and washi tape. I think this is a great DIY. You can do them out of smaller bits and/or out of branches, chop sticks, BBQ sticks or what ever you have laying around. They could be sweet hanging in your Christmas tree! If the tape doesn't stick as you which just use some glue at the ends.
xxx
Isabelle
Part 1 of the making of this tree in TV4 Nyhetsmorgon.
More tv clips after the jump…!
Part 2 of the making of this tree in TV4 Nyhetsmorgon.